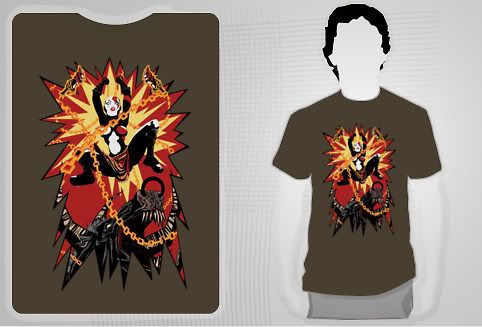 I'm starting to sell some shirts online over at
RedBubble.com
based on a lot of my artwork including my Video Girls series. If you don't know what Redbubble is, it's a lot like DeviantArt except with a focus on selling stuff (such as t-shirts). So go check it out, take a look at my shirts, and maybe start selling your own.
Also, thanks to Chamba for bringing it to my attention. Check out his DeviantArt
here
, and his Redbubble store
here
.
=MARQUES+